How to create a successful startup
About 90% of startups fail due to a bad business model, inefficient investment allocation, legal errors, or high competition.
To minimize the risks when organizing a startup, you need to follow the simple principles that businessman Steve Blank described:
understand the problem and needs of the target audience of the product;
explore the market;
create your own solution using innovations or a new approach to organizing business processes;
find a motivated and professional team;
determine the way to implement the idea at the stage of testing and presentations to investors;
do not wait for rapid success, act in accordance with the plan.
From startup to successful company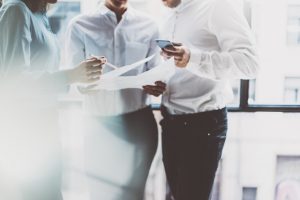 Here are some examples of successful startups that have been able to develop into a world-class company:
Slack. The corporate messenger attracted $350 million at the creation stage.
Uber. The taxi service has raised about $11.5 billion in 14 rounds from venture capitalists and private equity funds.
Airbnb. The pre-IPO rental service raised $6.6 billion from 57 investors, including Andreessen Horowitz,
Sequoia, Founders Fund, Silver Lake, Sixth Street, DST and other funds.
Porch. Craftsman Recruitment Platform Raises Nearly $100M in Three Investment Rounds
Pinterest. The image storage service has raised more than $1 billion in total.
Whatsapp. The messenger received the first investment from the venture fund Sequoia Capital in the amount of $60 million.
groupon. The coupon service raised $1 million from business angels Eric Lefkofsky and Brad Kewell.
Alibaba. Japanese giant SoftBank has invested $20 million in the marketplace.
Semiconductor Manufacturing International. The semiconductor maker raised $100 million from New Enterprise Associates.
What are startup incubators and business accelerators
The main difference between business incubators and accelerators is that in an incubator, the driving force is a place (infrastructure) where your team will sit and create, and in an accelerator, the value that your innovation can bring to the market.
In the incubator, everything is aimed at creating a business, even if a person came alone with an idea. Here she can meet like-minded people who will help her figure out how good the idea is.
In the accelerator, both the idea itself and the product / service it carries are immediately tested for viability. But you should come there with an already assembled team. The main thing that the accelerator will help with is to enter the market with a new product concept to get confirmation from potential customers about its necessity and value.
So, if you are looking for a place to implement your ideas, as well as if you lack colleagues in the team – you are in a business incubator. If you have a completely independent team that created a product and need the advice of professionals on how to more effectively bring it to the global market or how to get positive feedback from the first buyers – you are in the business accelerator.
And now about the service. Incubators mainly provide consulting services and help present the project to the investor. Sometimes – provide future entrepreneurs with an office, finances and technical base, organize educational events. In some cases, small investments are also offered.
Incubators that focus exclusively on consulting, as a rule, do not put forward strict rules for the selection of projects. Every entrepreneur or team with an idea and a desire to implement it can become their client.
As for accelerators, they work individually with a project that has passed the competition, attracting financial resources and experienced expert mentors. Their main task is to create an investment-attractive product at the working version or prototype level together with a startup within a limited period. Often, such projects subsequently receive venture funding from funds that work directly with this accelerator.
Becoming a participant in the acceleration program, obtaining office space and initial financing is more difficult, since in this case ideas and projects are more carefully selected, and their investment potential is assessed. Accelerators usually invite high-tech projects that show hope for serious growth.