YouTube Launches Beta Donation Tools in the US
Google has launched a beta test of the YouTube Giving service, a tool for charitable campaigns, according to a company blog.
Now some YouTube channels in the US and Canada have a donation button located below the video. Non-profit organizations from the United States will also be able to unite and conduct a collective fundraising, and it will be possible to follow the progress of fundraising on the channels of all participants.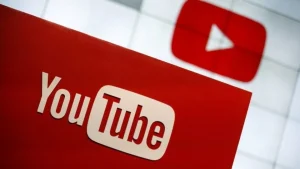 Another tool being tested is Super Chat for Good. With its help, charitable organizations will be able to raise funds during live broadcasts. Google will test these tools for several months, then expand the list of users to whom these functions are available.
In 2016, YouTube allowed US-registered non-profit organizations to raise money for charity – you can insert a hint calling for help in videos. By clicking on the tip, viewers will be able to make a donation to the organization.
In 2017, Facebook launched a new feature to raise money for charity. Donations can be collected for both non-profit organizations and personal initiatives.
In 2018, VKontakte opened the Help section on the VK Pay social commerce platform. At the beginning of 2017, VKontakte launched a direction for working with charitable organizations: registered socially-oriented NGOs can apply to use promotion tools for free.
How to organize a fundraising service "YouTube Charity"
The YouTube Charity service allows creators to raise funds for non-profit organizations. To create such a donation, you need to add a special button to the video viewing pages and chats of live broadcasts, by clicking which, viewers can make a donation.
Please note that fundraising campaigns are not supported in videos for children. So, you will not be able to add a donation button to these videos. Read more about who and in which countries the service is available here.
Now donations during live broadcasts are accepted through the Live Chat Donations service, which replaced Super Chat for Good. See below for how to create a fundraising campaign and add it to your broadcast.
Requirements
You can organize a fundraiser in the "YouTube Charity" service if the following conditions are met:
the channel was created in one of the regions where this feature is available;
your channel has at least 10,000 subscribers;
you are a member of the YouTube Partner Program;
your channel is not marked as intended for children.
Note. The YouTube Charities features are also available to some contributors who do not meet the listed criteria. This is due to the fact that in the future we plan to expand the coverage of the service.
How to create a fundraising campaign

After you create a fundraising campaign and include it in your videos or broadcasts, a "Donate" button will appear on your watch pages and chats, through which viewers will be able to donate funds.
Sign in to YouTube Studio.
From the menu on the left, select Monetization and then Charity.
Click Start then Create Campaign.
Select an organization to donate to. It must be incorporated in the US under Section 501(c)3 of the US Internal Revenue Code. If the fund you want is not listed, click Add a non-profit organization and send us a request.
Add details about the campaign – title, description and names of other authors who participate in it. We also recommend that you specify the purpose of the campaign and its duration. You can change this information at any time.
Add videos or scheduled broadcasts to your campaign. They will show the "Make a donation" button.
Select Add.
You can also create a fundraiser during the launch of the stream in the Advanced Settings section of the Broadcast Control Panel.
Note. The "Donate" button will only appear on the selected video watch pages and live chats after the specified campaign start date. If you later mark this content as child-friendly, the button will be hidden.
If you want to make the campaign bigger, organize a joint fundraiser. To do this, set the settings in the "Campaign Participants" field so that all authors who have access to the YouTube Charity features can join the campaign.
As soon as the fundraiser is launched, a button "Make a donation" will appear on the pages of watching your videos and in the chats of the broadcasts.